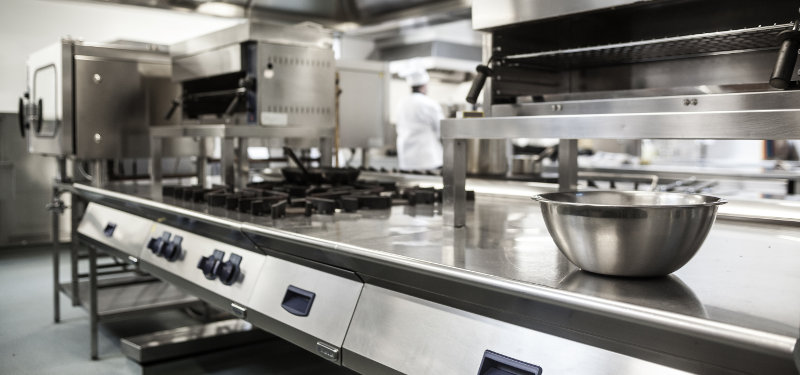 ---
Amongst our clients, Grayford Industrial have a reputation as a reliable, knowledgeable and dedicated supplier of a huge range of products used in commercial kitchens which usually provide sustenance to work-force employees.
---
Grayford Industrial are known for quality, service and a wide range of products through our established supply chain, built up over years supplying the industry.
A large range of top brands such as AEG, Kenwood, Dualit, Paderno, Buffalo, KitchenAid, Vogue, Panasonic, Werzalit, Samsung, Hobart, Electrolux, Carpigiani, Scotsman and Churchill are stocked. These are all priced extremely competitively, and all products sold are selected for quality and performance based on our clients' requirements.
Our commitment to both quality products and excellent service means our customers come back time after time.







---

Cleaning Equipment & Supplies
Grayford Industrial supplies a wide range of cleaning equipment including items like general mops, mop buckets to the more specialist chemical cleaners, and detergents for industrial applications.

Kitchen Equipment
Grayford Industrial have a very close relationship with one of the world's leading kitchen equipment manufacturers: Hobart. Hobart provide both commercial and non-commercial kitchen equipment, and are a market leader in their field. Grayford Industrial enjoy an extremely good working relationship with Hobart and are able to offer quality products at discounted rates.

Canteen Equipment
Grayford Industrial have a proven supply chain in place when it comes to supplying quality canteen equipment at competitive price levels. Strict evaluation takes place of all products supplied to ensure no sub-standard products are provided. Our ISO 9001 2015 accreditation sets out supplier and product analysis procedure clearly, and all members of our team must adhere to this without diversion.

Laundry Equipment
Along with kitchen equipment, Hobart are a market leader in laundry equipment and Grayford Industrial enjoy preferential discounts based on our client's requirements. Grayford also have a close working relationship with Electrolux; a large supplier of laundry equipment.
---
Please contact Grayford Industrial for more information about our products and services by calling us on
+44 (0) 208 8946633 or email us at sales@grayford.com.