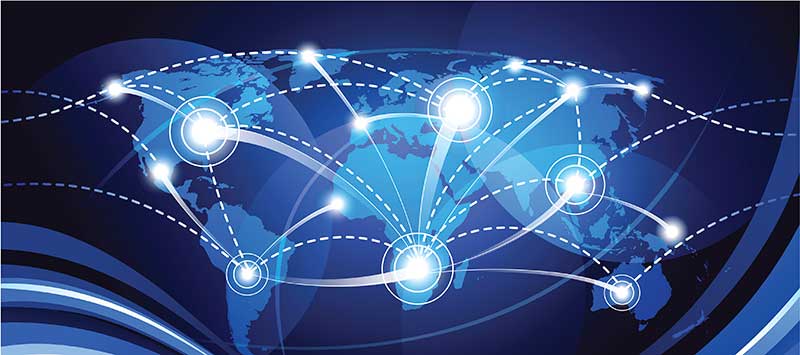 ---
Grayford Industrial represent and distribute equipment for several manufacturers and suppliers, many of which are registered on the approved vendor lists of some of the major Oil, Gas and Mining companies throughout the world.
---
Grayford Industrial utilise a global network of staff to provide active representation for both manufacturers and suppliers, and often obtain tenders and product enquires from countries where they may not currently receive them. This gives the organisations that Grayford Industrial represent an added marketing advantage with zero cost attached.
We are always looking for opportunities where we can introduce these companies to the end-user so that the manufacturer can quote and deal with any technical questions direct. Grayford Industrial will always act as a sales support team for the discussions.
Grayford Industrial have agreements in place with manufacturers and suppliers such as:
Amazon Filters Ltd

Europe's leading filtration equipment manufacturers providing an extensive range of pleated, depth and bag filters for liquids, gases and air. They also design and manufacture the widest selection of filter vessels available on the market and can design bespoke housings.

BigBill Inc.

BigBill manufacture a wide array of work wear clothing including: Pants, Jeans, Shirts, Knits, Coverings, Coveralls, Bib Overalls, Parkas, High Visibility Customization, Safety Footwear and Outerwear. So weather you work in an oilfield, gas plant on construction site or in a factory, Big Bill has your safety clothing covered.

Budenberg Gauge Ltd

With over 175 years of manufacturing experience, there is no other instrumentation manufacturer that can boast an equal market penetration across such diverse industries as Power Generation, Chemical Processing, Defence, Aerospace, Maritime and Transport and the history to support it.

Bulwark Flame Resistant Clothing

As the world's largest manufacturer of flame-resistant apparel, Bulwark offers the industry's widest, deepest selection of fabrics, styles and colors. So regardless of their shape or size, every member of the crew is covered.

Eaton Airflex

Eaton Airflex clutches embody the principles of classic design with superior performance, long life and high quality. For over 40 years, Eaton Airflex been providing superior drivetrain products by continuously adapting and innovating our products to meet industry requirements.

Ingersoll Rand Plc

Ingersoll Rand offers a diverse and innovative product range from complete air compressor systems, tools, ARO pumps, material handling systems and more. Ingersoll Rand provides products, services and solutions that enhance energy, efficiency, productivity and operations.

Larson Electronics LLC

Since 1973 Larson Electronics has manufactured industrial lighting and power distribution products. Offering a wide range of products including explosion proof lighting, portable hazardous location lighting, high powered LED lights, hand held 12/24 Volt lighting, light towers and portable power distribution panels with large KVA transformers.

Safoco Inc.

The surface safety actuator combines simplicity with ease of maintenance provide an extraordinary value in a SSV actuator. The actuator design has eliminated the problems of downtime and added safety features vital to today's customer requirements.

Sensonics Ltd

Sensonics a leading supplier of turbine supervisory and high integrity protection equipment to industry. With over 40 years experience in providing vibration monitoring, displacement monitoring, seismic monitoring and speed instrumentation solutions in demanding environments, offering a full range of sensors and API 670 compliant measuring and protection equipment along with design, installation and commissioning services.

The MB Skinner Company

The M.B. Skinner Company was founded in 1898 and located in Chicago, IL, by the sole owner of the same name. The first products offered were repair clamps needed by the oil and gas industries mainly in refineries and oil and gas gathering operations. The company has gone through many changes in the last 100 years, but still manufactures what we call the "Cadillac" clamps of the industry. In January of 2000, The Skinner Company, Inc., was once again a family owned business and today is proudly a woman owned business with Women's Business Enterprise National Council (WBENC) certification. Today the Skinner product line includes various pipeline repair clamps, service saddles, and drilling devices for the gas and water industry; all in which are made in the USA.

WW Grainger Inc.

W. W. Grainger, Inc. is a Fortune 500 industrial supply company founded in 1927 in Chicago. Grainger's catalog includes such offerings as motors, lighting, material handling, fasteners, plumbing, tools, and safety supplies. Revenue is generally from business to business sales rather than consumer sales.
---
Please contact Grayford Industrial for more information about our products and services by calling us on
+44 (0) 208 8946633 or email us at sales@grayford.com.