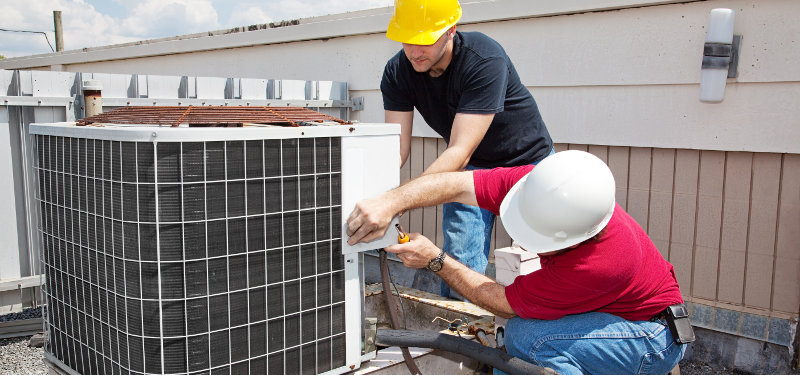 ---
Grayford Industrial utilises many close working relationships within the HVAC and refrigeration industry, and is able to call on years of experience in the field.
---
We offer a wide range of compressors, motors, switches and general spare parts for a wide range of air conditioning units from various manufacturers around the globe. We call on our relationships with companies such as York, Trane, Carrier, Friedrich, Frigidaire, Electrolux, Tecumseh and many others. We provide many items from stock as we are able to call on global stockists of HVAC products that form part of our global supply chain.
Grayford Industrial's procurement team are there to provide that extra level of service required when a shopping list of parts from different manufactures is needed. Our team will provide the client with the knowledge that they will have to place just one purchase order, whereas purchasing direct may sometimes create upwards of 20 individual purchase orders; a great saving in time and cost.









---

Air Conditioners
Grayford Industrial have been supplying complete air conditioning units to the oil and gas industry for over ten years. We have strong associations with major manufacturers such as Carrier, Trane and Electrolux. We are able to offer units suitable for harsh environments with condenser coil protection provided and explosion-proof units for hazardous areas, with all units rated to hazardous Class I, Division 1, Groups C, & D locations, as well as Class I, Division 2, Groups B, C, & D.

Blowers & Fans
A wide range of blowers and fans are available thanks to strong relationships between Grayford Industrial and their supply chain. We are able to offer substantial discounts from main line manufacturers such as Xpelair, Vent-Axia, Moore Fans, Gardner Denver and many more.

HVAC Test Instruments
Grayford Industrial are able to call on large stocking positions for a variety of HVAC test instruments from numerous manufacturers, such as Cooper Atkins, UEI Test Instruments and Spectroline.

Pipe & Tubing
Grayford Industrial offers expert support and access to stock on an extensive range of sundries from leading manufacturers. All are priced competitively and available for next day delivery.

Chillers
Chillers are in use in a wide range of applications within the oil, gas, power and petrochemical industries. Liquid is constantly required to be chilled for a number of processes, and chillers from manufactures such as Carrier, Trane and York are in use across all the industries that Grayford Industrial supply. Grayford Industrial supplies complete units as well as spare parts required for ongoing maintenance.
---
Please contact Grayford Industrial for more information about our products and services by calling us on
+44 (0) 208 8946633 or email us at sales@grayford.com.